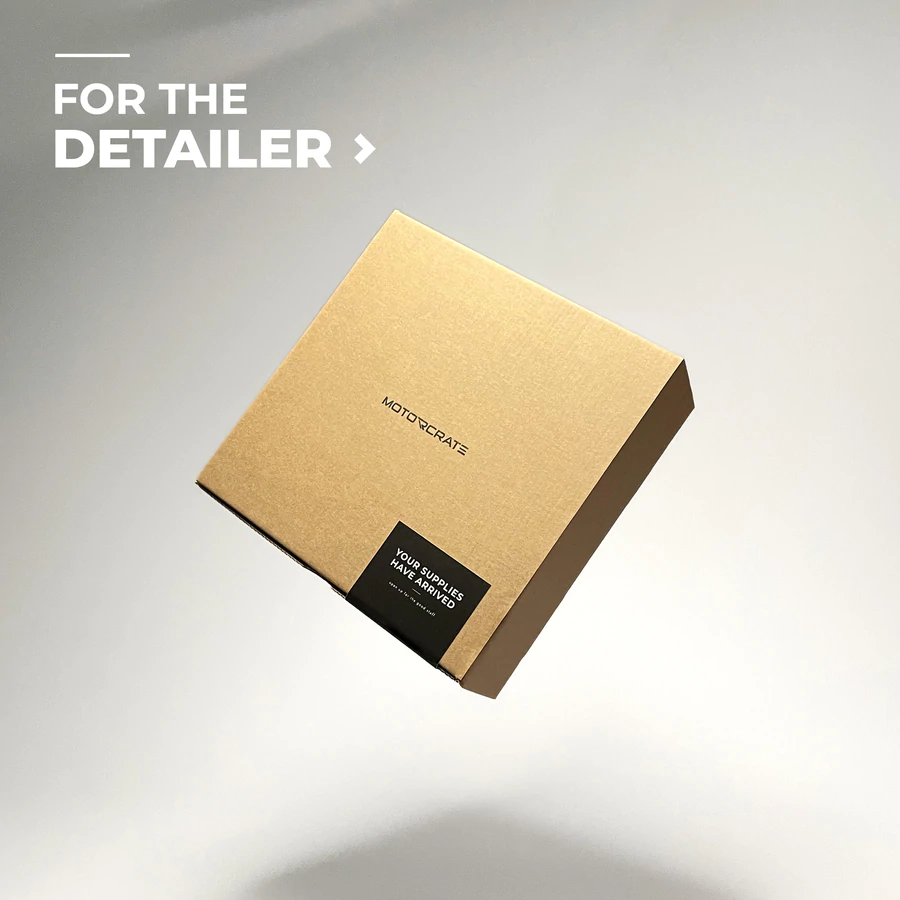 The Motorcrate Detailer Subscription
Receive your very own detailing care package every month. A carefully curated kit, comprising of products from brands all over the U.K. delivered straight to your door at the same time each month!
From big name brands to under the radar up and comers, we source the best products from our partners and create a top tier kit for you to unbox and enjoy. Sourcing product and understanding all of the industry lingo can be a pain, so we take away that hassle and provide you exactly what you need to get the job done!
USE CODE 'MOD20' FOR 20% OFF
What's included every month?
• 1x 500ml (full sized) tried & tested product to add to your collection.

• 2x 100-250ml samples products to test and help discover new brands and products.

• 1x Monthly air freshener to keep your car smelling fresh each month.

• Accessories such as microfibres, mitts & brushes to help complete the job.

• A content card with in-depth steps to help you use your products to their fullest.

• Exclusive member only discount codes to use on our partners sites.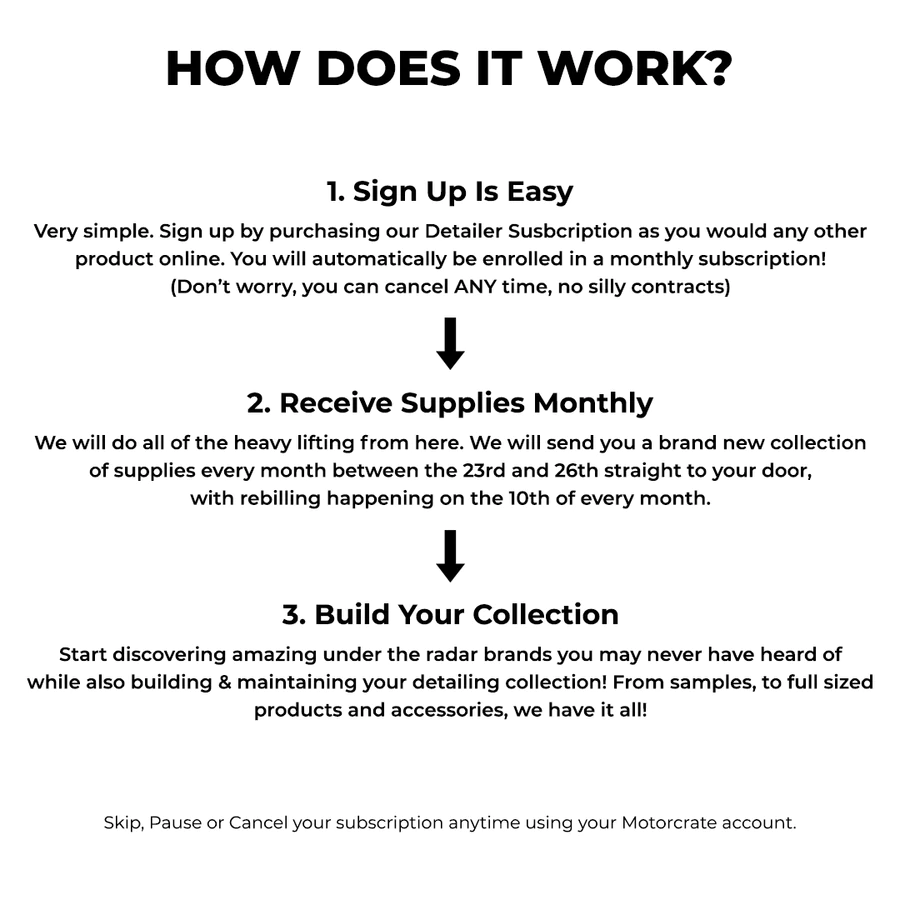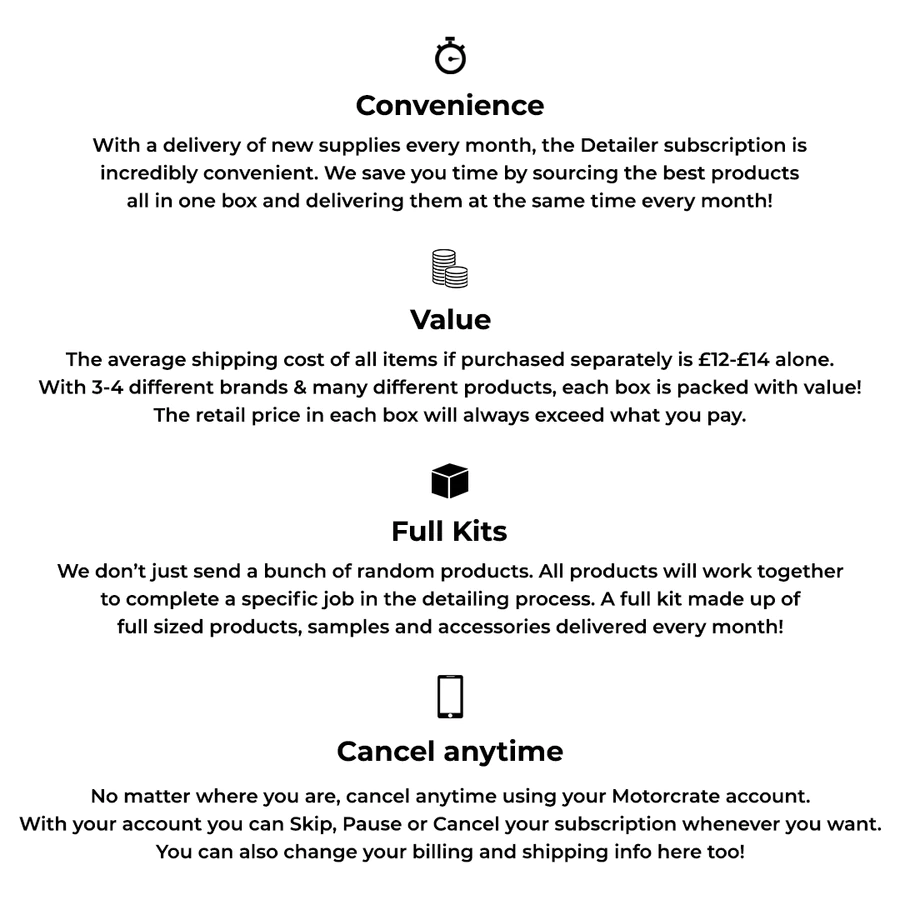 Whether you're completely new to detailing and you're unsure where to start or you're a seasoned driveway detailer, this subscription will work for you!
Discover new products from under the radar brands with monthly samples while also building / maintaining your detailing collection with a full sized 500ml product every month!